Go digital
Data tracking for the precast concrete industry
Precast Concrete Concepts represents the Idencia precast data tracking system that is growing in popularity in the industry. We have extensive knowledge of the Idencia process and system and can help you go digital. As the construction industry rapidly converts to digital technology, precast plants will increasingly be required to submit data electronically. Idencia eliminates paper and provides instant access to records about plant performance and every product you manufacture.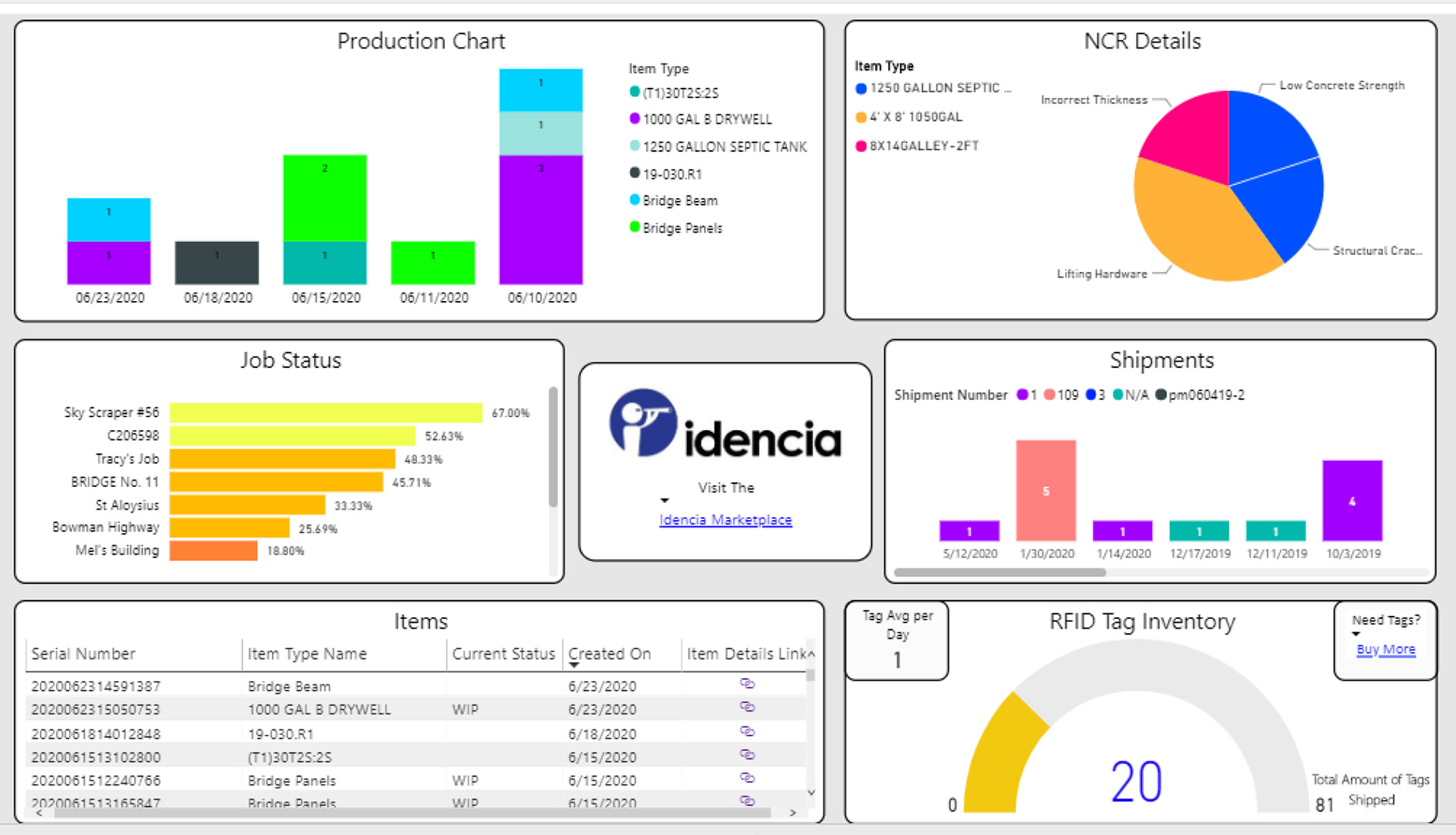 Achieve Your Full Potential With Idencia

Embed and scan tag – record data – records are automatically synced to your management portal
Search for and monitor your inventory location
Real-time inventory records
Instant access to concrete testing data
Create bill of lading with a simple scan
Capture info: like GPS locations, pictures and signatures
Data analytics at your fingertips
With PCC and Idencia, You Can:
Realize up to 30-35% reduction in cost from eliminating paper
Spend less time wasted searching for inventory
Find inventory on GPS map
Reduce shipping mistakes
Scan products on truck to ensure accuracy
Achieve better customer service
Enable customers to access product information online
Submit more competitive bids
Offer electronic information transfer
Idencia adapts to your workflow. The Idencia system integrates with your current workflow processes and replicates how you record your data. The system is populated with your products, mix designs and process forms, making critical information available to your team.